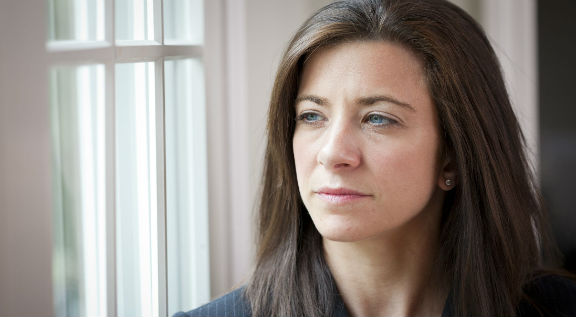 The liver is the largest organ in the body and among the most important in maintaining proper bodily functions. However, just like every other body organ, the liver depends on hormones to control its functions, and disruptions to the normal balance can lead to dysfunctions. During pregnancy, hormones have to adjust to accommodate the child in the womb, and normally these wouldn't affect the liver. Sometimes, though, it can lead to liver dysfunctions which occur in around 3% to 10% of all pregnancies. There are 2 conditions that can affect the liver during pregnancy: Obstetric cholestasis and Acute fatty liver pregnancy.
Obstetric Cholestasis Symptoms During Pregnancy
Also called intrahepatic cholestasis of pregnancy (ICP), this is a rare condition that occurs during the late stages of pregnancy due to hormones estrogen and progesterone imbalance. Symptoms of obstetric cholestasis include itchiness, which is sometimes intense and very uncomfortable, primarily in the palms of your hands and soles of your feet.
Your liver produces bile, which helps in the breakdown of fats, after which it flows down to the intestines to be removed from the body. As a result of because of hormonal imbalance, less bile flows into the intestines and starts to build up in your body and with time it begins to affect your liver.
Besides the itching, however severe, the condition does not pose any danger to the mother, and the symptoms disappear soon after birth. On the other hand, obstetric cholestasis often leads to premature birth, either due to premature labour or under the advice of your doctor for the good of the child. Besides, it can also cause your child to pass meconium (their first poo) while still in the womb, which can lead to breathing problems. This is one of the reasons a doctor may recommend an early birth. (Read more: Abortion Options in Brooklyn)
Liver Failure Treatment: How to Avoid Premature Birth
There is, unfortunately, no cure for obstetric cholestasis, and you will have to cope with it until birth. Several creams and antihistamine tablets are available, though, and those can make your life a bit easier.
Vitamin K substitutes will also be prescribed because OC reduces uptake of vitamin K, reducing the blood clotting rate. Without these substitutes, there may be a chance of excessive bleeding during delivery, but improved vitamin K count will improve the blood clotting rate.
Acute Fatty Liver of Pregnancy (AFLP)
Rare condition just like obstetric cholestasis, occurring in 1 out of 13,000 pregnancies, AFLP is a more serious condition affecting the liver during pregnancy. Early signs of the disease include fatigue, vomiting, nausea and abdominal pain, and these occur in the third trimester. As the disease continues to develop, jaundice may be noted through the yellowing of the skin.
It is caused by a mitochondrial dysfunction in the oxidation of fatty acids. This leads to an accumulation of hepatocytes and infiltration of fatty acids causing microvesicular steatosis in the liver.
Effects of AFLP
It can cause a total liver failure or even encephalopathy which is noted by mental confusion and eventually coma.
Dealing with AFLP
About 10 – 20% of mothers with AFLP will die, and the best solution is to identify the condition during the early stages. Sometimes, an emergency delivery (premature birth) may be recommended, and the liver may recover soon afterwards.